Instructions on how to get started with LegendSense platform.
Download​
You may always download latest LS loader here.
Instructions​
LS has certain requirements in order to run properly:
Enable DX9 Legacy Mode in game.
Preferably unpack LS loader in simple path such as C:\LS\. Do not put it on your Desktop or other complex path.
Path with unusual characters or too long may cause problems.
You may need to whitelist LS loader folder in Windows Defender or any other antivirus.
In some cases it may be required to disable your antivirus completely.
If you play VALORANT - make sure you have Vanguard completely disabled or even better uninstalled.
Make sure to ALWAYS run LS.exe as administrator.
Registering an account​
caution
Forum and LS account (in the loader) are different. You will have to register new account in LS.
To register an account in our system please proceed to Sign Up tab as demonstrated in screenshot below and enter your details.
You may enter your license code here as well.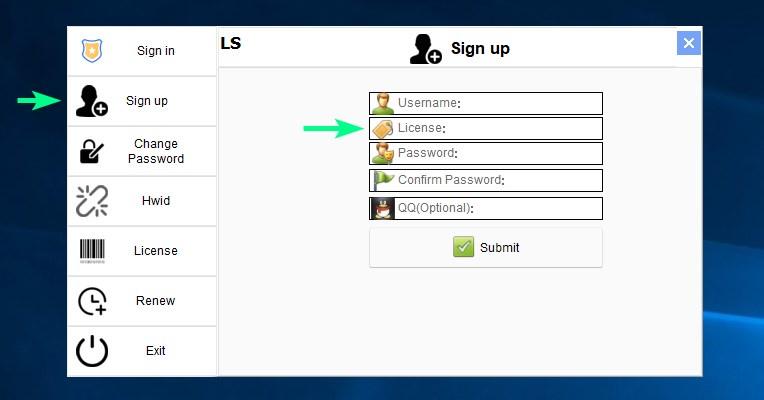 Using subscription card / Renewing​
If you already have an account and want to add more sub time to it, proceed to Renew tab, enter your account username and your fresh license code.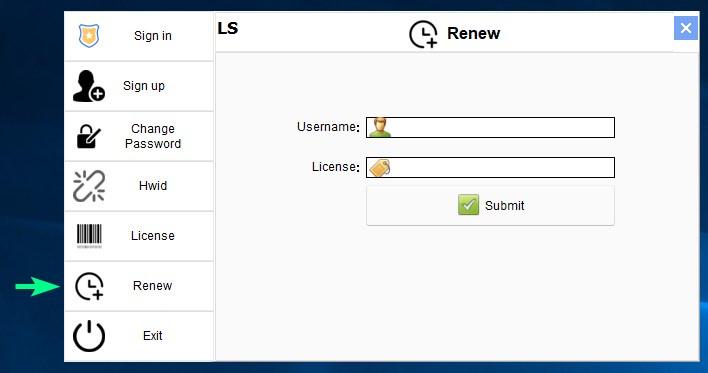 Using in game​
How to inject​
Before you proceed to your first injection make sure to select your region in the loader:
Then press Run and go in-game. If everything was successful you should see these two messageboxes.
Just close them by pressing OK and LS should inject.
If you receive some errors during this process, please check some of the solutions and recommendations below.
How to open menu​
To open menu simply use SHIFT key.
How to change language​
Open menu and go to Core Tab (the first on the top left). Just look for Chinese/English language setting.
tip
By default language should be English or Chinese based on your OS locale. Most likely you downloaded one of Evade configs from Loader interface.
These configs are made by some of our advanced CN users and they are not being frequently updated. That's also why your language could be set to Chinese.
We recommend to reset your config and instead use built-in Evade presets such as Performance and Balanced.
How to reset config​
You can do it by deleting Loader\GS\Config\Menu_Component.save file.
Where is Twisted Fate script?​
Unlike most of our other champion scripts, Twisted Fate script is written in Lua and provided as example to people who want to develop their own scripts.
You may find it in Loader\GS\tier3\ folder. To load the script open menu and go to Lua Manager under Core Tab.